Acknowledgements: These Great People Helped Me
These great people enabled me to take up my leadership role as Head of Corporate Learning:
Andrea Bacca
Urs Lehner
Georges Schlegel
Thomas Karlen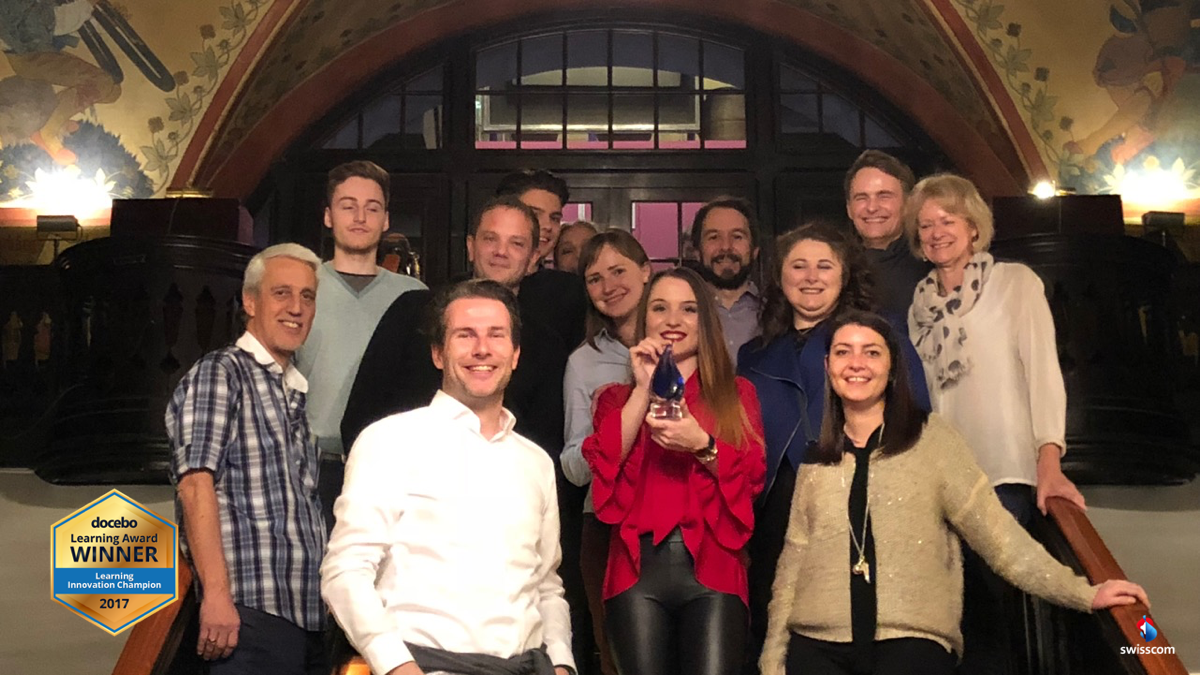 These are the excellent people I've worked with:
Thomas Späti
Yves Epiney
Stephanie Perrier
Ekaterina Molokova
Natasha Patil
Matthias Angele
Felix Nater
Susanne Kaufmann
Funda Alku
Erika Bucher
Desiree Behrens
Michaela Pfister
Marie-Aude Ramos
Daniel Schnellmann
(not all team members are shown on the above photo)
These are the great apprentices I've worked with:
Michelle Fechner
Noemi Krüsi
Raffael Bühler
Alex Peter
Anic Grand
Jan Sommer
Joël Wäger
Salome Artho
Antonia Rakaric
Dominic Nussbaum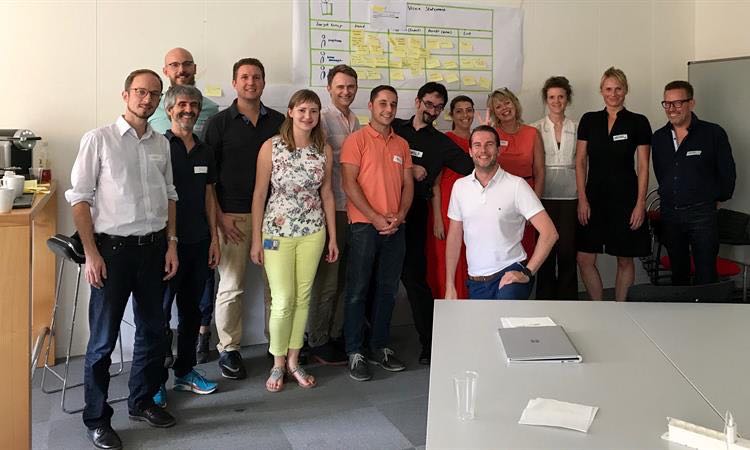 These are the great professional external people I've worked with:
Albrecht Kresse
Wolf Samland
Sumit Chatterjee
Rahel Heer
Monica Scott
Carlo Badini
Alexander Faga
Daniel Wagner
Stefan Klameth
Stephanie Sonderegger
Daniel Schwarzenbach
Sarah Schwab
Désirée Anja Jäger
Dirk Rosomm
Pierre Dillenbourg
Roman Bruegger
Per Bergamin
Marco Spinelli
Matteo Zennaro
Josh Squires
David Brannon
(not all people are shown on the above photo)​​
These great people were kind enough to Beta-Test and helped me improve this learning experience before launching it:
Christina Henschen
Patrik Hanson
Alexandre Mugnier
Kaissar Salamy
Natalie Mc Nulty
Bernard Jaccard
Urs Langenegger
Mehmet Karatay
Remon van den Berg
Dan Oltersdorf
Mathieu Menet
Sebastian Brosowski
Elizabeth Hoisington
Lucia Stejer
Larry Borgese
Sandra Vonderlind
Michael Jedamzik
Arthur Buchmüller
Pius Gruber
Astrid Lindmar
Alison Jones
Funda Alku
Annett Kuhnert
Sarah Schwab
Anja Staubli
Zachary Pfau
Claudia Rüegg
These are the methodologies, sources and resources that I have used to disrupt corporate learning and implement the social learning marketplace successfully. All of these approaches are copyright protected by their respective owners.
Business Model Canvas
Value Proposition Design
Blue Ocean Strategy
Business Model You
SWOT
PESTLE
Porter's Five Forces
BCG Growth-Share Matrix
Michael Treacy & Fred Wiersma (1997). The Discipline of Market Leaders: Choose Your Customers, Narrow Your Focus, Dominate Your Market.
The Lean StartUp
Human Centered Design
User Experience Research
User Experience Design
Prototyping
Data Science / Data Analytics
Winning Complex Sales - InfoTeam and Daniel Schwarzenbach
The Challenger Sales
The Challenger Customer
Blended Learning Consultant - EduTrainMent and Bildungsinnovator
Ten Steps to Complex Learning
Smovie - Daniel Wagner and Stefan Klameth
Bersin by Deloitte
Fosway Group Research
Prof Pierre Dillenbourg EPFL
Prof Per Bergamin FFHS
TED Talks/ Insight videos: respective speakers
Listed in random order.